Welcome & Namaskar!
The whole treasure is within yourself ~ Krishnamurti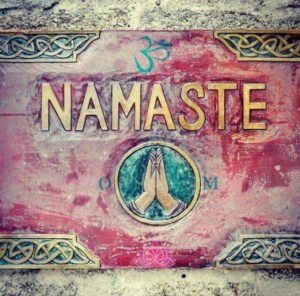 Yoma Yoga is dedicated to teaching the spirit and essence of traditional hatha yoga in a supportive, creative and fun environment for all ages and abilities. Classes are offered in the Triangle area of North Carolina for students from school age to seniors. In addition, yoga classes are offered for children with Autism Spectrum Disorder (ASD) and private lessons. All classes are matched to each person's physical abilities using modifications, alignment cues and props as needed. Sharon is the owner of Yoma Yoga, a certified adult and children's yoga instructor with 6000 hours of practical teaching experience. She is also trained in the soft rolling technique to assist with balance and flexibility. Sharon continues her studies of asanas (poses) and philosophy in workshops across the country and in India. She especially enjoy encouraging new practitioners of yoga. It is never too early or too late to begin a yoga practice; you are already strong, flexible and good enough to begin. Read more about Sharon's teaching style and others involved with Yoma Yoga on the About Us page, check out upcoming Retreats & Events and student's comments under What Others Are Saying.
I am honored and grateful to share this life-affirming and life-long skill which can afford a new relationship with self and others no matter where you are on your life's journey. I look forward to meeting you on or off the mat…Peace & Namaskar, Sharon
PS: A word of sincere gratitude to family, friends, fellow yogis & yoginis who have encouraged and lifted me up on this journey through nine months of teacher training and then many workshop trainings, helping to birth this website, encouraging me to teach more classes and lead more retreats and gifting me with a once-in-a-lifetime trip to India to further my studies. But, most of all, thanks for simply being present and breathing in and out with me on this amazing and still unfolding path.
Do not adapt the student to the yoga. Adapt the yoga to the student.  ~Krishnamacharya~
Retreats & Events

Learn more about our one-day events and mountain and ocean retreats
Yoma Yoga~~Triangle Area of North Carolina~~919-444-3436