In our local and wider community, there are many organizations and businesses doing seva. Seva, in Sanskrit, means "selfless service" and is a core tenet of yoga. It is a work or service performed without any thought of reward or personal benefit. Many ancient texts explain seva as a way to attain liberation. And, a person who performs such selfless service is called a Sevandar.
Below are some Sevandars that we support in some way. We wanted to share this information with you in case you might want to support them as well. If you know about other Sevandars in our community, please share that information, so we may all be connected to the good energy and support our neighbors near and far.
Carrboro
Loving Kindness Yoga School: all classes are offered on a donation-basis. It is the only devotional-based and donation-based studio in the Triangle area.
Chapel Hill
Vimala's Curryblossom Cafe: supporting local farmers and offering community supported  dinners believing healthy, delicious food is a human right. From their website:  "When you visit the restaurant please consider donating to our Food for All fund. If you can afford to help us sustain our 'everybody eats' policy, please do give generously. We have a jar on the register where we accept donations for this cause. If you are unable to afford our prices, let us know. When Vimala cooks, everybody eats!"
Durham
Intrepid Coffee Shop: The new owner, Matt Victoriano, believes in offering fair wages and benefits to employees, hiring preferences to military veterans and offering space for  free Connected Warrior Yoga classes on Saturday mornings.
Yoga for Youth NC: 501(c)3 nonprofit created to give opportunities for youth to practice yoga and relaxation in schools, community facilities, hospitals and detention centers. Upcoming teacher training for NC will be August 20-24, 2014 in Durham, NC.
Organizations
Yoga Activist: a 501(c)(3) nonprofit that equips yoga teachers, yoga enthusiasts and social service organizations with the skills and resources to share yoga in diverse communities. Yoga Activist works with military personnel, individuals experiencing homelessness, individuals facing addiction, trauma survivors and various other underserved communities.
Connected Warrior Yoga Program: 501(c)(3) nonprofit. Community based volunteer organization providing free, trauma conscious yoga therapy for military veterans, active duty service members and their families in the US. Free classes offered in our area are held at the VA Medical Center & Intrepid Coffee in Durham, UNC ROTC and Ft. Bragg.
Wider Community
Kanvera Village Schools, Rajasthan, India: Yoma Yoga accepts donations and has fundraisers in support of the school's yoga classes. Funds are for yoga music, games and training videos. Most of the children have never had the opportunity to experience yoga classes. Contact Sharon if interested in making a donation.
The Prison Yoga Project: James Fox's offers training for those interested in volunteering in prisons to teach yoga.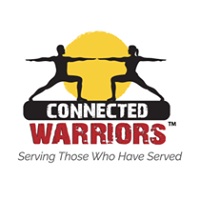 Connected Warrior Yoga: Sharon completed training, June 2013, in Raleigh for yoga teachers in the Triangle Area of NC.
Volunteers are leading classes at the VA Medical Center & Intrepid Coffee Shop in Durham, UNC ROTC and Ft. Bragg.