CLICK FOR REGISTRATION FORM: Registration Form
Send $100 deposit to hold your spot for the 2017 Spring Ocean Retreats!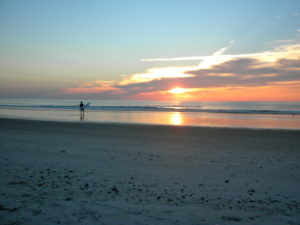 Comments from June 2015 Particpants:
"I could not have been more impressed with the whole retreat. Beginning to end was beautifully and thoughtfully planned. You guided us with ease to a place of peace and relaxation. THANKS." Barbara
"It has been an amazing retreat. You gave us so much and I feel greatly enriched emotionally and physically. Thank you!"  Pam
"I hardly have the words to express my thanks for such a lovely retreat. It was great thanks to you." George
"Thank you for leading and creating such a wonderful retreat. I really appreciated the openness and flexibility that allows each person to be right where they are. I am so relaxed now!" Laurie
Comments from 2014 Participants:
**"The beach retreat was amazing!  Sharon created a safe and inviting space for individual reflection and relaxation.   The yoga classes each day were tailored to what we needed and wanted. I loved the flexibility to do whatever we wanted to meet our own needs.  I never felt pressured to participate in any part of it but was warmly welcomed to everything. It was a most healing and beautiful week and I can hardly wait for the next one!" Eleanor
**"It was an amazing retreat. Thank you for your excellent instruction and leadership!" Gayle
**"I thank you for both the space and thoughtful guidance you provided throughout the retreat. It was a gift." Laura 
Annual Ocean Retreats at Trinity Center Pelican House
Join Sharon Cournoyer, Certified Yoga Instructor, for an opportunity to remember, surrender and  open to what comes from exploring yoga, meditation, journaling & nature.
What's included: 4 nights accommodations, all meals, daily yoga classes, meditation, journaling, personal reflection time, opportunity for massages, labyrinth walking, and time to explore the local area. All levels are welcomed including beginners and all activities are optional. Partners, friends who are non-yogis are welcome too!
The House:  Beautiful oceanfront home nestled in the woods with beach views from 2nd floor and 360 degree views of ocean and sound from the cupola. Living and dining areas, 3 porches. Short walk through the woods to the beach. Single and double rooms with shared bath/some with oceanview. One room has a private bath. All rooms have single beds. Total capacity is 12 participants.
Trinity Center: Across the street from the Pelican House where the dining room is located and paths to Bogue Sound.  www.trinityctr.com
Meals: All meals included in price. Buffet meals. All dietary requests can be accommodated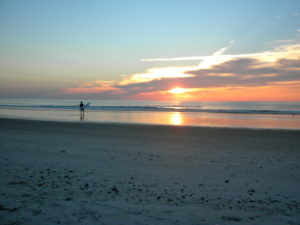 We are the night ocean filled with glints of light. We are the space between the fish and the moon while we sit here together.….Rumi