Sharon Cournoyer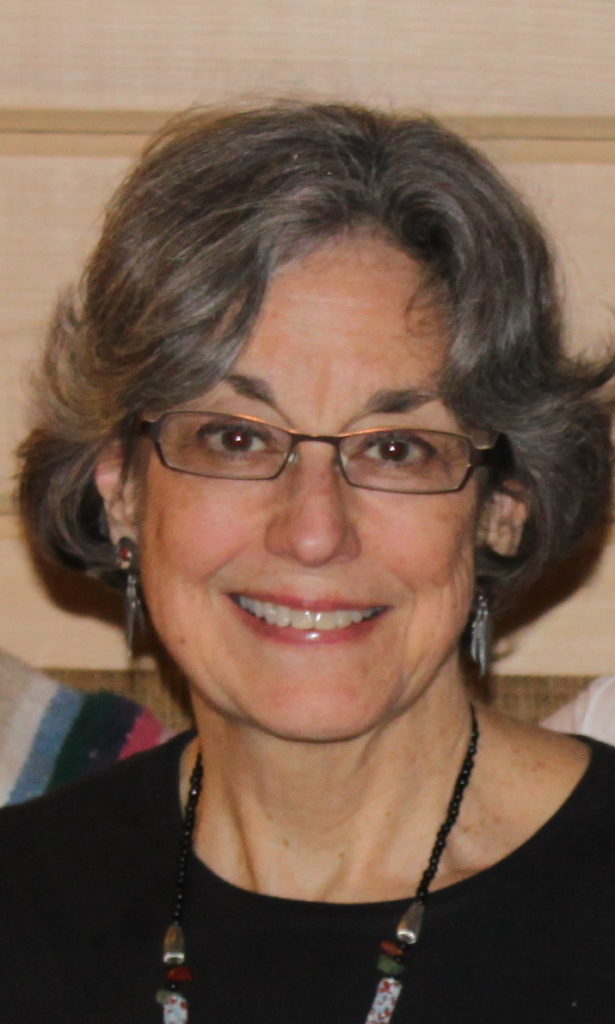 Sharon Cournoyer, certified yoga instructor and owner of Yoma Yoga, has been learning and growing with yoga for several decades. As her enthusiasm for the practice deepened with the realization that yoga was a path towards better health and personal enrichment, she completed a 220 hour certified teacher training course with Ti Harmony, Go Deep Yoga School in Carrboro, NC. She then earned a certification in children's yoga with Kidding Around Yoga in St. Petersburg, FL and completed Level 1 Mindfulness Fundamental Training with Mindful Schools in Berkeley, CA.  She trained to offer soft rolling classes to enhance one's balance and flexibilty. Sharon has been actively teaching in the Triangle area of NC and has over 3000 hours of practical teaching experience along with workshops studies on Yoga Nidra, Yoga for Neck & Shoulders, Yoga Therapy, Silver Age Yoga, Yoga for Stress, Assisting Clinic, Restorative Yoga, Mindful Yoga, Kirtan College and Yoga Therapeutics & Props. She continues her studies with workshops and specialized yoga classes in the US and India while maintaining a home practice which influences her teaching style the most.
Sharon is passionate about sharing the benefits and science of yoga with others of all ages and abilities. She believes that the practice of yoga is available to every Body and adapted according to individual's changing needs in order to enjoy the maximum benefits. The ages of her students range from 7 to 100 years, so she has an understanding of different body types and abilities and knows that one size yoga does not fit all. She leads workshops and classes for beginner to advanced students, seniors in gentle and chair yoga and children to include those with ASD, Autism Spectrum Disorder. Sharon is also a volunteer yoga instructor for the Connected Warrior Yoga program and for children and adults with autism at Camp Royall and teaches yoga classes at The Jordan Lake School of the Arts for children with ASD. She meets all her students where they are while encouraging them to be grateful for whatever their bodies allow them to do and the importance of quieting their inner critic. She believes that one does not have to be flexible or strong enough to practice yoga and there is no perfect way to do the poses; one just needs to breathe while having a flexible mind and remembering that it is just a practice.
Her teaching style and method is a distillation of everything she has learned on and off the mat with many teachers both formal and informal, both yogic and not. It does not come from just one discipline or lineage. Classes include breathing and mindfulness techniques along with the postures using alignment cues, adjustments, modifications and props as needed.
Sharon reminds her students to find some stillness and spaciousness in each pose. Classes are taught in a clear, simple and non-judgmental way while having fun which helps to energize the body yet calm the mind. She believes that the real joy of yoga is stepping off the mat and into the world with a renewed sense of self, because every moment on the mat prepares one to show up fully for every moment in life. Striving to embrace each moment with authenticity and gratitude is what keeps her coming back to yoga, so she can be more present to those whom she teaches.
Teachers who have most influenced and inspired her practice and teaching are her students, Ti Harmony, Haris Lender, Doug Keller, Richard Miller, Angela Farmer, Victor van Kooten, Gabriel Halpren, Judith Lasater, Frank Jude Boccio, Jack Kornfield, Thich Nhat Hanh and Krishnamacharya. Her hope is that more people of all ages and abilities can experience yoga's life-affirming benefits without financial concern, therefore some classes are offered on a donation basis. In addition to her regularly scheduled classes, Sharon offers private instruction, workshops and retreats.
Please contact Sharon at sharon@yomayoga.com or 919-444-3436 with questions or to schedule a private or group class, workshop or retreat.
ELIZABETH THOMPSON
Elizabeth is a certified yoga instructor and teaches adult, children and prenatal yoga. She is also a Doula and is currently a second year student with The Falkner School of Homeopathy. Her creative talents, love of children and yoga are a winning combination. Elizabeth has taught yoga to adults and children in NY and NC.  She offers a workshop of six Childbirth Education classes with prenatal yoga that includes information on herbs, homeopathy & ways to enhance the birth experience (belly masks, how to photo and journal the birth journey). Contact Yoma Yoga for private or group childbirth education & prenatal yoga classes with Elizabeth.
Nathalie Worthington
Nathalie adds creative art and relaxation to our team. At the early age of five, she began her art education at the Cleveland Museum of Art and continues to delight in creating art that is inspired by nature.   She has won numerous awards and is a participant every year in the Chatham County Artists Tour http://www.chathamartistsguild.org/    Her art classes have been offered to the students at The Jordan Lake School of the Arts as a two day workshop. Learn more about Nathalie at http://www.worthingtonstudios.com
She uses her artistic abilities with yoga by offering heARTful Yoga playshops. After heart opening poses full of gratitude and joy, one has the opportunity to find their creative side within and let it take form on canvas.  One does not have to be an "artist" to participate in the class.  A curiosity about one's "artist within" and a willingness to explore with the creative medium of paint on canvas are the only prerequisites.
Nathalie is also a certified reflexologist and lends her creative hands to the Yoga & Aromatherapy Foot Soak followed by reflexology. You can learn more about these workshops by clicking on the Retreats & Events tab.  Gift Certificates are available if you would like to gift someone with one of these unique workshops for a birthday surprise or another special occasion.  Contact Yoma Yoga to arrange your personal or group workshop.
Vanessa Kahlon
Vanessa is the founder and director of Kahlon Family Services in San Francisco. She has been working for a decade with families who have children with developmental and learning challenges. Vanessa developed YEAS, an educational yoga program specifically designed for children with autism. She consults with Yoma Yoga on their curriculum and offers a two day YEAS Training across the US. To learn more about Vanessa and her program see www.kahlonfamilyservices.com.
We Travel the Triangle & Beyond!~~Places Where We Teach
Duke Center for Living, Fitness Center, Pittsboro, NC
Jordan Lake School of the Arts, Apex, NC
YMCA, Chapel Hill, NC
VA Medical Center, Durham/Connected Warrior Yoga
Carol Woods Retirement Community, Chapel Hill, NC
The Forest at Duke, Durham, NC
St. Mary's School, Raleigh, NC
Magellan Charter School, Raleigh, NC
Camp Royall, Moncure, NC
Patanjalis Place, Durham, NC
Galloway Ridge Retirement Community, Pittsboro, NC
Governor's Club Wellness Center, Chapel Hill, NC
Seymour Senior Center, Chapel Hill, NC
Wythe Children's Summer Camp, Durham, NC
Chapel Hill Garden Club
Trinity Center, Pine Knoll Shore, NC
ERUUF, Durham, NC
Village Schools, Kanvera, India